The Secret Life of Greenfield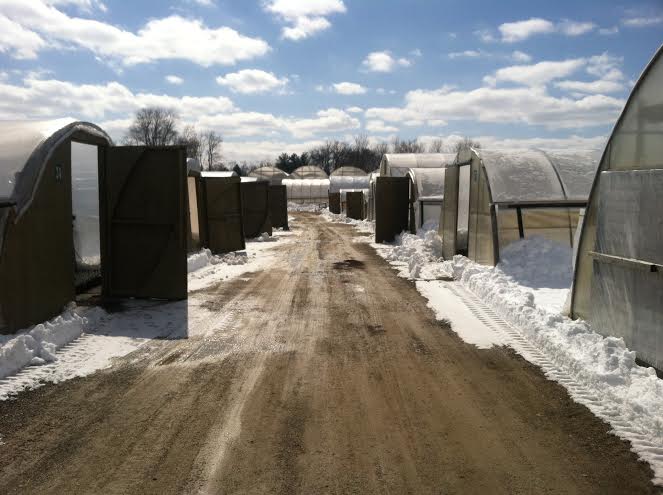 Spring at a Grower/Retailer of Plants is a strange and wonderful whirlwind. Every job is done in one of two extremes...cold or hot.  We go from high stepping through eight inches of compacted snow to stepping into a greenhouse at 95 degrees. But, things are thawing everyday at the farm in Maineville.  
In this industry, spring is gone in the blink of an eye. There's never enough time to plant enough, grow enough, plan enough. And that's the way of things.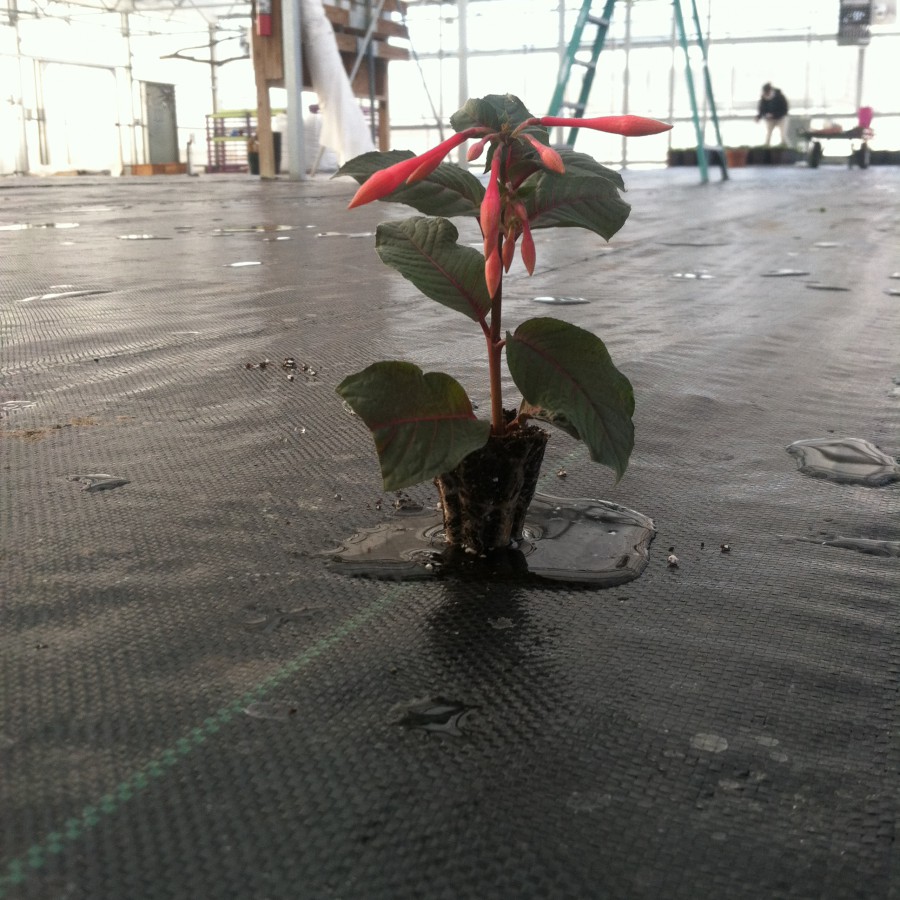 Today, the sun is shining and we are receiving thousands of tiny Begonias, Thunbergia, Calibrachoas and other tender little annuals, though its only 21 degrees outside.  Its hard to imagine these tiny, sensitive plugs turn into the giant hanging baskets of May.  Each hanging basket or 12" container may have 4 to six plugs in each.  It is simply amazing to see the transformation of plug to monster basket in 2 to 3 months.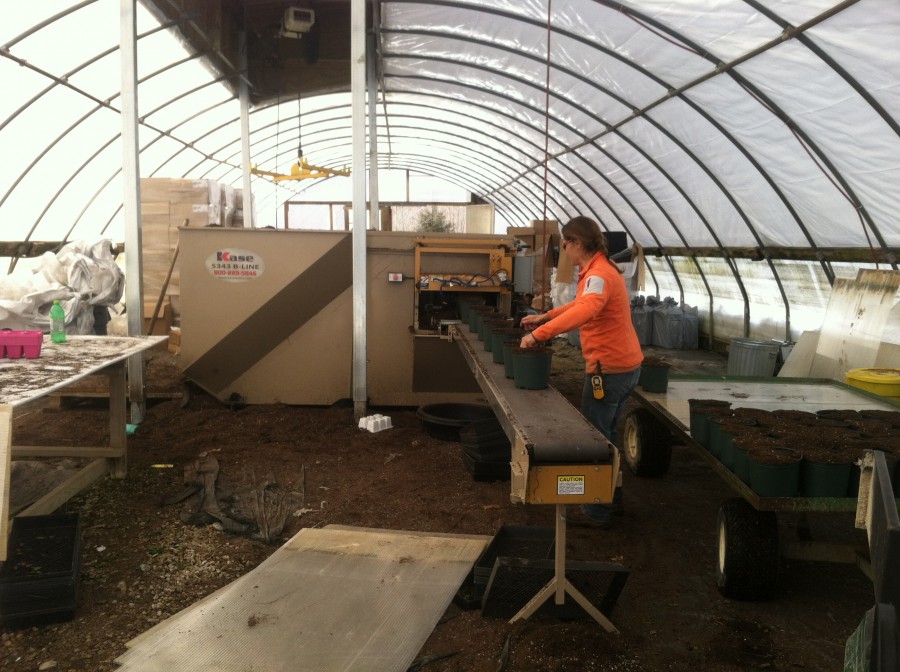 Every plant needs a pot of soil and our staff spends half its days filling pots.  We fill using hands, carts, super sacks of soil and our filling machine, Bertha.  She's our girl during this time of year.  She runs nearly non-stop with one person feeding her pots and another taking them off.  Supersacks of soil are dropped in a few times a day.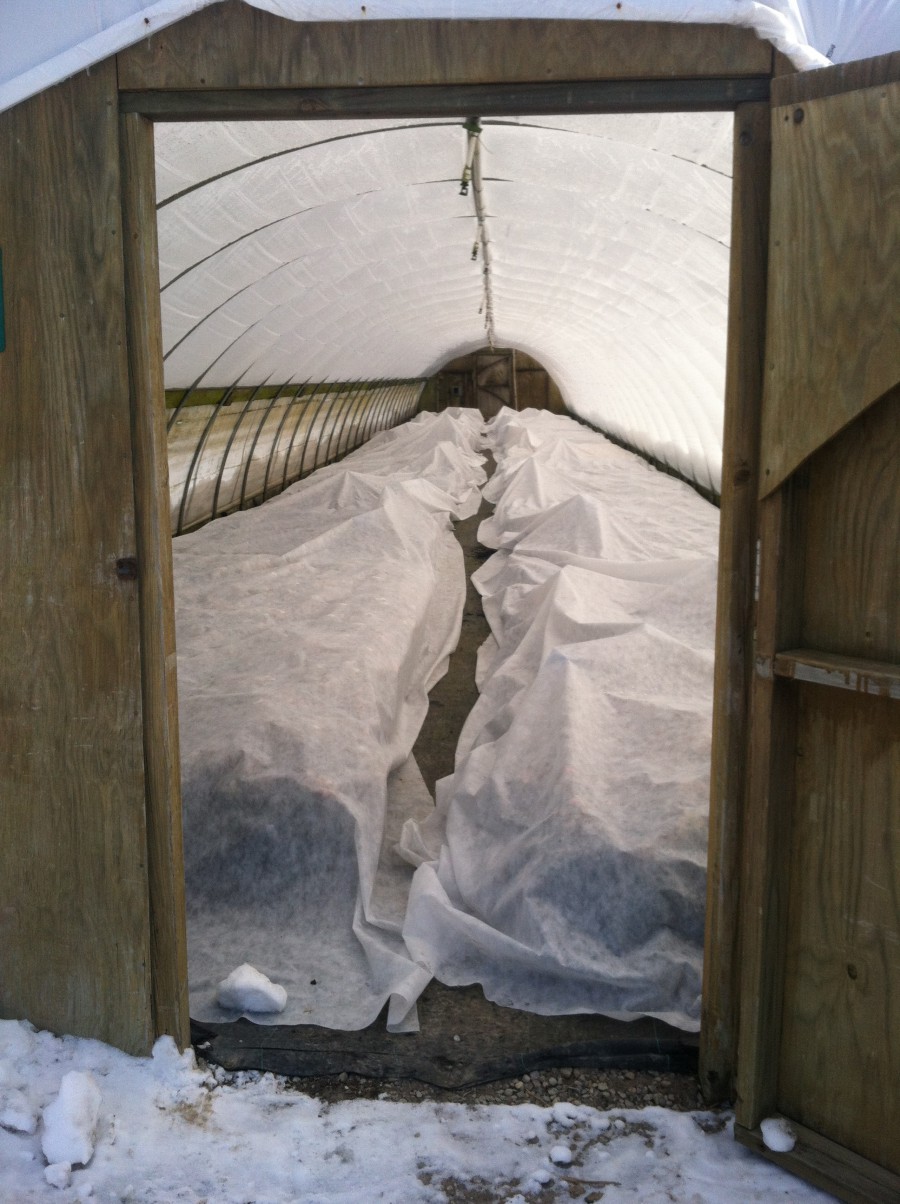 The workload at GPF in Spring is not limited to planting.  Our production crew is constantly monitoring mother nature and playing along with her ups and downs.  On severely cold nights, perennial houses get an extra warm blanket.  On sunny days as seen above all doors and sides can be opened for ventilation.  
If you are a gardener, you understand the excitement of this time of year.  We all wait eagerly for our snowdrops to venture out of their winter cocoons and watch for buds to swell on nearby dogwood trees.  Of course, there is snow in the forecast this week along with freezing rain.   However, it will be warm somewhere at Greenfield Plant Farm.