'Godzilla' Japanese Painted Fern - A Sneak Peek at Perennials for 2018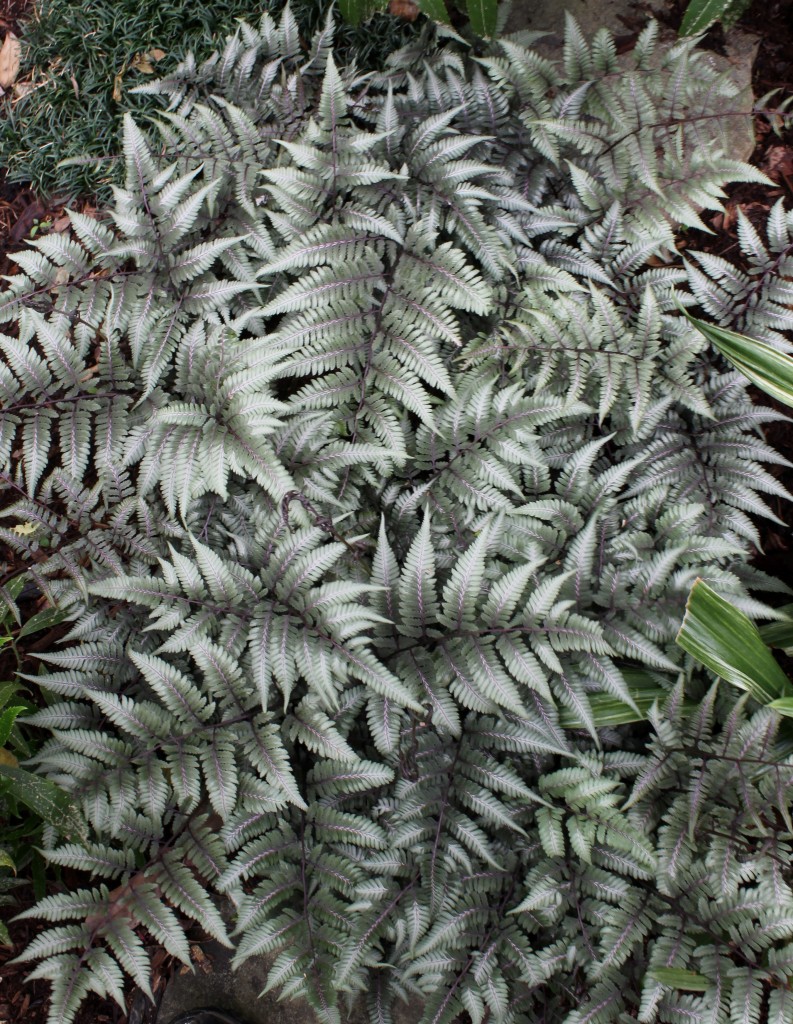 Bigger is not always better...but in the case of the 'Godzilla' Painted fern, it definitely is!  This beautiful, monstrous fern gets 3 feet tall by 6 feet wide.  It is in the same family as the lady ferns and Japanese painted ferns that we have been growing for years (Athyrium niponicum 'Picta').  If you have grown any of the lady ferns, you know that they thrive in our Cincinnati shade gardens.
'Godzilla' is deer resistant, and grows best in a part sun to fully shaded location.  It forms a massive clump of arching fronds with deep purple stems and silver/green fronds.  Because of the ornate, colorful fronds, they are a fantastic companion to hostas.  They also work well with other beefier shade perennials like 'Sun King' Aralia.
It is one of the shade plants that looks wonderful in a large pot on a shady porch.
Other ferns that we are growing for 2018 include the following:
-Athyrium 'Branford Beauty'
-Athyrium 'Ghost'
-Athyrium 'Lady in Red'
-Athyrium nip 'Pictum'
-Athyrium 'nip. 'Applecourt'
-Athyrium 'Godzilla' 
-Athyrium 'Pearly White'
-Blechnum spicant
-Deparia pycnosora
-Dryopteris x australis
-Dryopteris erythrosora 'Brilliance'
-Dryopteris f.m. 'Cristata Martindale'
-Dryopteris labordei
-Dryopteris pulcherrima
-Matteuccia struthiopteris
-Osmunda cinnamomea
-Osmunda claytoniana
-Polystichium acrostichoides
-Polystichium polyblepharum
-Thelypteris decursive-pinnata

Happy Gardening - Suzanne