Favorites of Spring.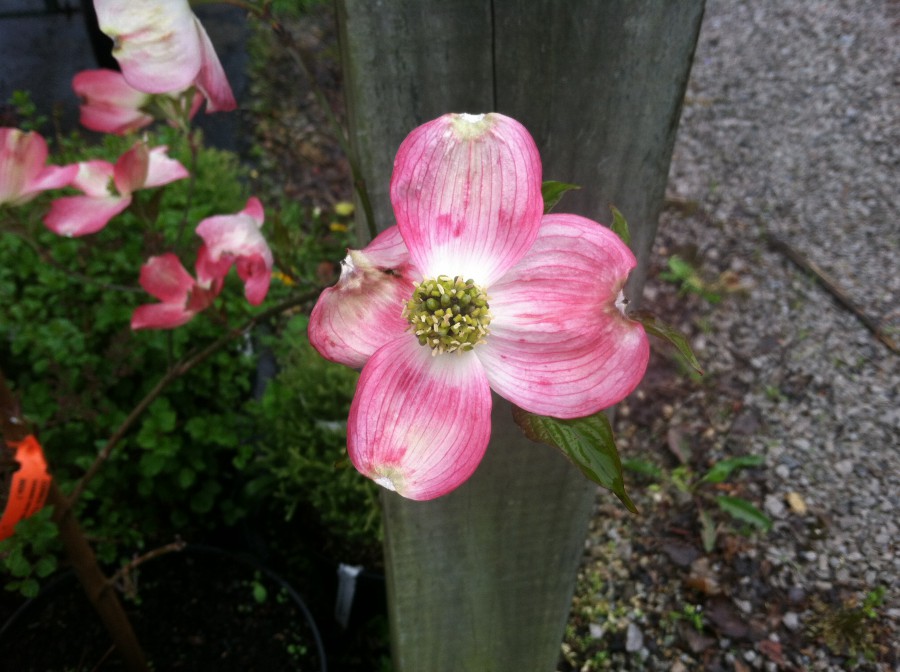 After a prolonged winter, gardeners start showing up at the garden center long before perennials start responding to the the impending spring.  Folks start asking after tomatoes and hanging baskets.  We give our regular warning about late frosts and chilly soil.  But we can't ignore the fact that we all just want to plant something.. . or leave it on the porch for a few weeks.  
For Ohio gardeners, cabin fever induces eagerness to garden.  And so I touch on a group of flora as eager as the rest of us to get this spring thing started.....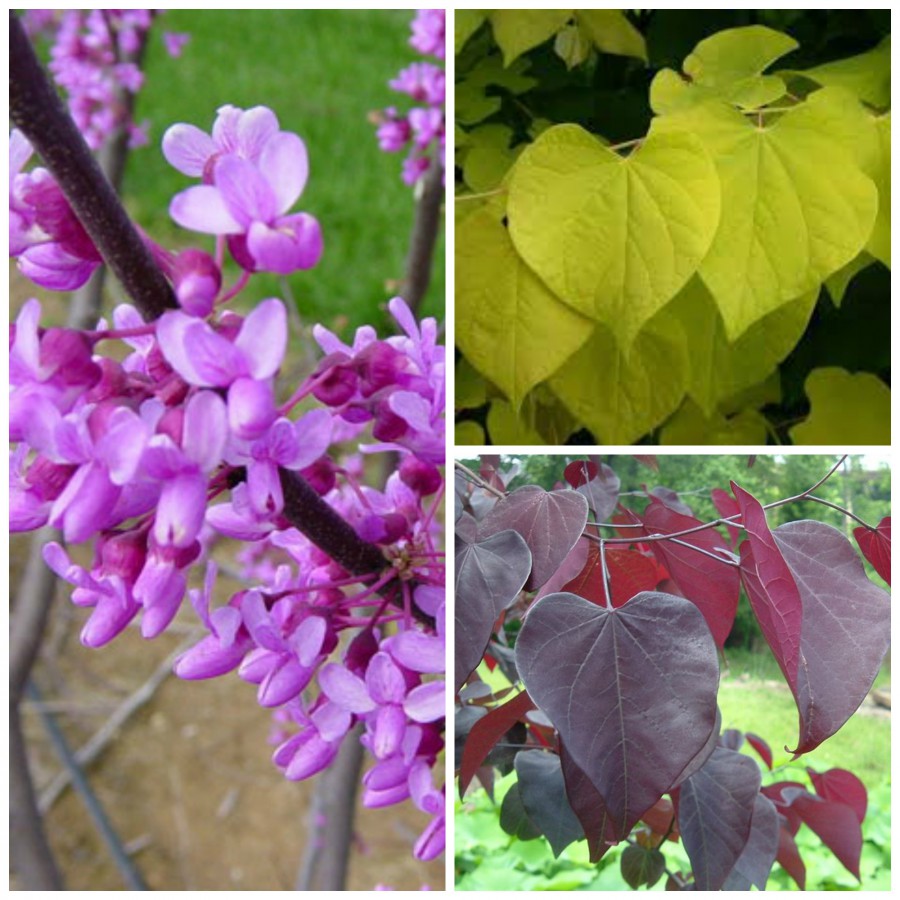 I hate to state the obvious, but hello Eastern Redbud!  Yes, please.  There are no more welcoming friends in the garden than these spring beauties (not to be confused with actual Spring Beauties)!!
Eastern Redbuds fit into relatively small spaces.  Cercis canadensis (Eastern Redbud) and Cornus sp. (Dogwoods) alike only reach about 20'-25', perfect for tiny yards or ginormous garden brimming with every perennial ever sold (or shared).  Not everyone knows that Redbuds have been cultivated to have unique features like dark burgundy summer foliage, twisted/weeping habits and golden yellow leaves in summer.
I have a garden friend that has an old weeping Redbud in their beds and it is AMAZING.   If you haven't seen one in person, find one, a mature one with twisted, contorted and weeping limbs.  You won't regret it!  What an addition it makes to the spring symphony in a garden.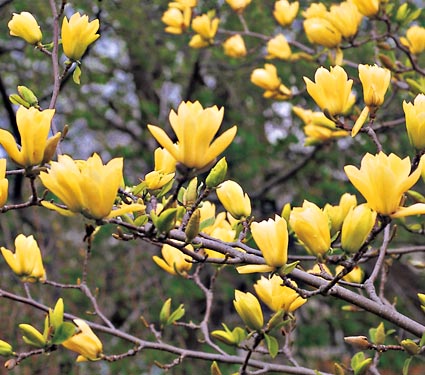 Magnolias? This year, Magnolias have really outdone themselves. Mother nature has allowed them to bloom and bloom (until tonight perhaps) without the threat of frozen buds.  Everyone loves loves loves the Saucer Magnolia (large pink spring blooms), but have you noticed a yellow blooming Magnolia around town this spring?  There is not time like today to plant a magnolia.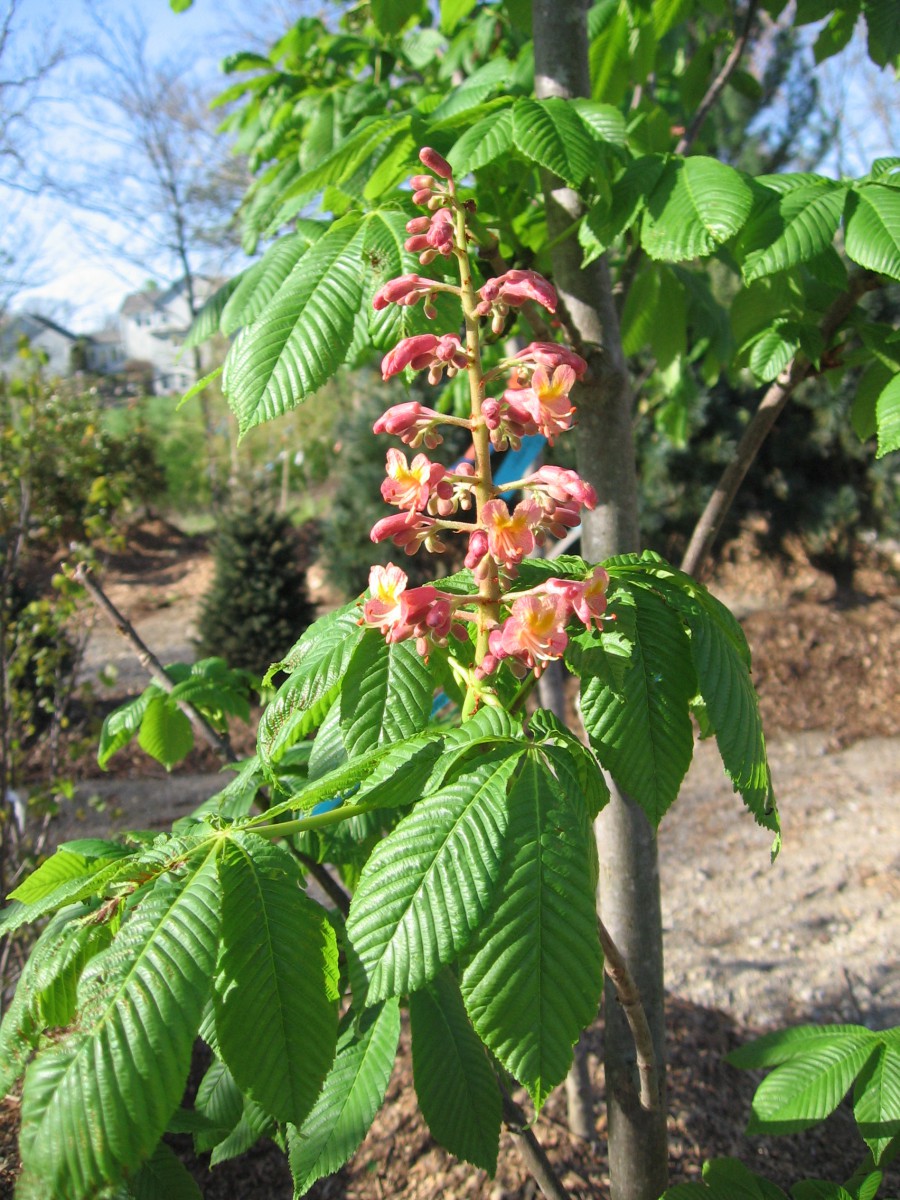 It may not be the earliest spring stunner, but the Aesculus family is sure to please by Mother's Day.  Our Aesculus x carnea 'Fort McNair' trees are just now blooming.  These trees are a tried and true, trouble free.  The add a splash of brilliant red to both small and large landscapes.  They are considered a relatively small tree, so plant them as specimens or at the edge of woods and lawn.