Bletilla 'Big Bob' - A Sneak Peek of Perennials for 2018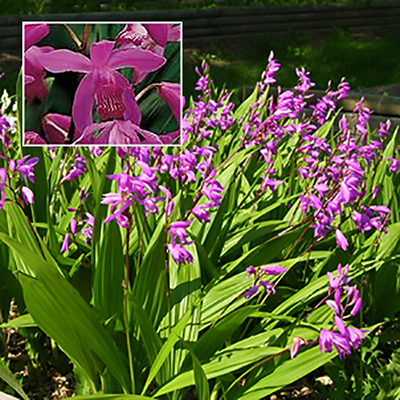 Looking for something really different to add to the edge of your woodland garden this year?
You can't let the name throw you off.   'Big Bob'' is actually a very elegant plant.   It is a large, hardy Orchid with a very thick, lush, tropical look.  It is a beefy plant that produces up to 20 pink flowers per stem, on 3 foot stems and produces 10 WEEKS of flowers.  It is hardy, and prefers a full sun to dappled shade location with moist, well drained soils.  It has such a beautiful form,  I think it would be great in a pot as well.